International Masturbation Month
25% Discount!

Do You Think Porn Stars Are Having Great Sex?
It actually isn't that difficult to outperform a male adult film performer. The men that you idolise on screen are not having good sex at all. Here are some quotes from your favourite male porn stars:

"If I am working with a girl, I start doing multiplication and long division in my head to keep an erection." - Keiran Lee
"Keep your dick hard… that's pretty much it." - Danny D
"We're treated more like a prop, rather than a co-star." - Rocco 'The Italian Stallion' Siffredi
"I bite my cheek or finger. Hard. Like really hard. Usually, the jolt of pain will dial down my erection a bit and I can sort of re-center myself." - Aaron 'Small Hands' Thompson


Does it sound like these men are enjoying the sex they're having?
None of these men are experiencing pleasure. Some are even actively inflicting pain on themselves! Call me crazy, but my opinion is that sex is supposed to be enjoyable and pleasurable.
If you could have multiple non-ejaculatory orgasms, full-bodied pleasure, and heightened sexual experiences with a partner, then you'd be light years ahead of these performers. If you actually experienced pleasure, not just a simple 5 second sticky white crotch sneeze, you'd already be outperforming a porn star.
In my late teens and early twenties, I bounced between premature ejaculation and erectile dysfunction, struggling with performance anxiety, watching too much porn and not able to really connect with women. I have been practicing and teaching ejaculation control, multiple orgasms, jelqing, tantric yoga, sexual kung fu, and pleasure-oriented sex for almost 10 years and I feel deeply called to share these life-changing practices with more men.

This 6 week course is designed to help you
• Develop ejaculation choice – Choose when you want to ejaculate
• Take charge of your sexual energy – Don't be dictated by your libido
• Cultivate confidence in yourself and your sexual abilities
• Become a sexual leader both in and out of the bedroom
• Learn to separate ejaculation and orgasm – Experience multiple, non-ejaculatory orgasms
• Manage negative emotions and anxieties – Both sexually and in general
• Improve your overall health – From diet and movement to energy and relationships
• Overcome sexual concerns – Performance anxiety, premature ejaculation and erectile dysfunction
• Experience heightened states of pleasure
• Communicate better with your sexual partner about sexual desires and fantasies
• Become a better lover and share expanded pleasure with your sexual partner

Success Data
The following charts show psychometrically sound quantitative before/after data from the men who have completed this 6-week course. On the first and last day, I ask men to indicate their response to the following statements from Štulhofer, Buško and Brouillard's (2010) New Sexual Satisfaction Scale by selecting the option they thought best described their experience (extremely satisfied, very satisfied, moderately satisfied, etc…)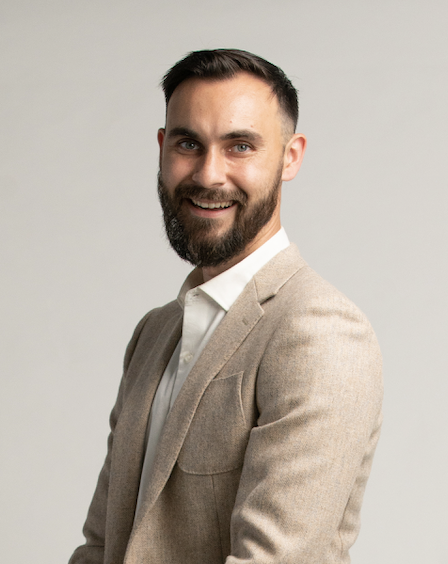 Meet your instructor
My name is Cam Fraser, Australia's Leading Men's Sex Coach, certified by the World Association of Sex Coaches. I'm also the current Deputy Chair for the Society of Australian Sexologists.
While I've got all the academic credentials, I have also overcome my own sexual issues, from relying on alcohol to feel sexually confident to erectile dysfunction and premature ejaculation. I know what it takes to become a sexual leader.